OTJ Authors
Mike Lomas
Dr. Mike Lomas is a graduate of University College, Durham University, where he obtained a B.A. in History and a Postgraduate Certificate in Music and History Education. In 1986, he won a full-time research studentship in Arts at the Open University, which was followed by a Ph.D. in 1990 for his thesis on brass and wind bands in Southern England between the late eighteenth century and c. 1900. He has published several articles on the history of bands in Britain, and is currently researching militia bands in the eighteenth century.
Mike holds an LRSM trombone performers' diploma, and has studied the trombone and sackbut with several teachers, most notably Donal Bannister of the BBC National Orchestra of Wales. He is active as a freelance trombonist and sackbut player across a large swathe of Southwest England, and performed the Ferdinand David Concertino with the Salisbury Symphony Orchestra in November 2019.
Dr. Lomas is also a committed and experienced educator, who has taught brass instruments in a variety of state and independent schools for more than thirty years. He is especially proud to have helped to establish the John of Gaunt School in Trowbridge as one of the leading schools for brass in Britain in the early 2000s, conducting the school brass band at the Royal Festival Hall finals of the National Festival of Music for Youth for five consecutive years and winning two awards. He is currently brass tutor at Marlborough College and Dauntsey's School.
OTJ Reviews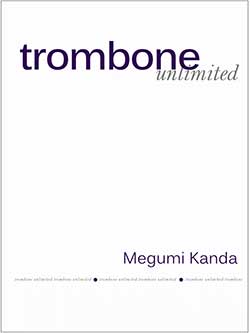 By
Mike Lomas
• February 26, 2022
This is a significant achievement. Indeed, Megumi Kanda has produced a major addition to our repertoire, and I would recommend it to any serious teacher or player of our instrument.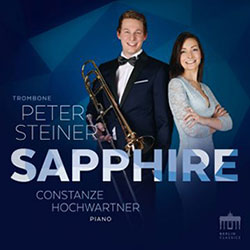 By
Mike Lomas
• August 07, 2021
I recommend this extraordinary performance to all trombonists as well as to anyone who loves music. Steiner and Hochwartner are an outstanding duo. We hope to be hearing a great deal more from them in the future.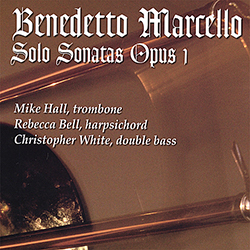 By
Mike Lomas
• May 26, 2020
One could say that Mike Hall's editing causes the pieces to come surging back to life, but on these discs, this is also aided by his impressive solo playing.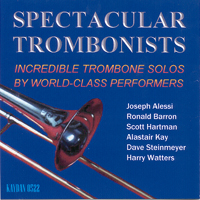 By
Mike Lomas
• April 08, 2003
Compiled from a number of previously-issued discs, the six tracks on this CD showcase six virtuoso players at the very top of their form.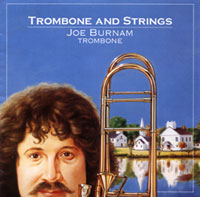 By
Mike Lomas
• April 15, 2002
The trombone soloist, Joe Burnam (principal trombone of the Turin Radio Symphony Orchestra) can be proud of this CD. It showcases a great deal of new and substantial music, some of it commissioned by Burnam, which might form the basis for an interesting recital.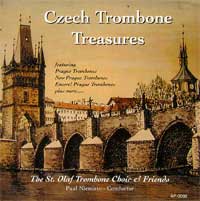 By
Mike Lomas
• April 28, 2001
This CD could be a valuable introduction to the sort of music played by Czech trombone choirs, and in particular showcases the contents of Blahnik's three volumes of arrangements of trombone choir music: "Prague Trombones," "New Prague Trombones" and "Encore! Prague Trombones."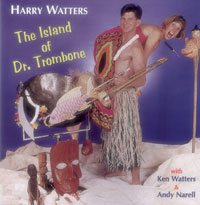 By
Mike Lomas
• November 15, 2000
This CD consists of a collection of what one would describe as easy-listening jazz numbers with a tropical feel, featuring Harry Watters, jazz trombonist with the Army Blues.