OTJ Authors
Douglas Yeo
Douglas Yeo is Professor of Trombone at Wheaton College (Illinois). Before coming to Wheaton, he was Bass Trombonist of the Boston Symphony Orchestra (1985-2012) and Professor of Trombone at Arizona State University (2012-2016). He is also a leading exponent of historical low brasses including serpent, ophicleide, buccin and bass sackbut, and has authored hundreds of articles on the trombone and music making. His award-winning website may be found at www.yeodoug.com.
OTJ Articles
July 16, 2000

Because Bill Pearce is not widely known to today's generation of trombonists, I asked Bill if he would do this interview with me for the
Online Trombone Journal
, so both players who have admired him for so long and those who do not know of him could hear him tell his story.
September 01, 1998

In this interview, Boston Symphony trombonist Norman Bolter and his wife Carol Viera share their vision of what music and music making can and should be, and how their concerts, seminars, recordings and publishing projects help musicians get closer to the "essence" of what led them to music in the first place.
OTJ Reviews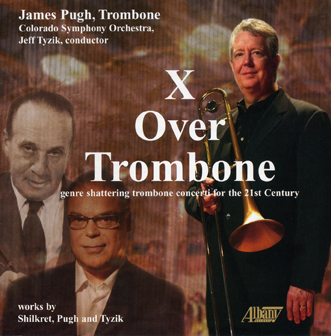 By
Douglas Yeo
• March 12, 2008
With the flood of trombone recordings on the market these days - with much more of dubious than essential quality competing for attention - it is refreshing to see
X Over Trombone
provide us with both a look back and a look forward.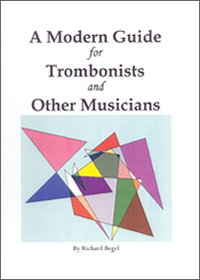 By
Douglas Yeo
• March 25, 2003
"A Modern Guide for Trombonists and Other Musicians" continues in the rich tradition exemplified by Kleinhammer's "The Art of Trombone Playing." This is not a method book or collection of etudes, rather the reader is pulled into Begel's own rich experience as a student of the trombone for a sensible, focused and useful journey through the main influences in his own musical pilgrimage.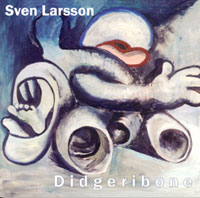 By
Douglas Yeo
• March 11, 2002
Sven Larsson is an accomplished player, and while even a relatively short CD of free improvisation with overdubbed bass trombone and didgeridoo may wear thin on some listeners, there is an undeniable appeal to his efforts.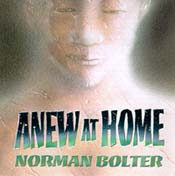 By
Douglas Yeo
• November 01, 1998
Norman Bolter, trombonist with the Boston Symphony, has released a solo trombone album which sets new standards not only of playing, but of musical depth, integrity and atmosphere. "Anew At Home" will cause all who listen to it to reflect on music which reaches to a very deep, personal level.