OTJ Authors
John Seidel
The late John Seidel was the associate professor of trombone at Ball State University in Muncie, where he taught for twenty-four years. He also performed as a soloist and chamber musician, appearing regularly with several orchestras in Indiana, including the Indianapolis Symphony and the Fort Wayne Philharmonic Orchestra. He performed and recorded with the Indianapolis Chamber Brass Choir, and he was a founding member of the Indiana Brass Quintet. For two seasons, he was the bass trombonist for the Duluth-Superior Symphony Orchestra in Duluth, MN.
He taught previously at the University of Wisconsin-Superior and at Miami University in Oxford, Ohio. He received the Doctor of Musical Arts degree from the University of North Texas. Earlier in his career, he was a member of the Orchestra Society of Philadelphia and principal trombonist with the Reading Symphony Orchestra.
OTJ Articles
April 01, 1997

Tuba Mirum, from W.A. Mozart's "Requiem Mass", is used in virtually all orchestral auditions as a measure of a player's legato style and musically expressive capabilities. We are often asked why Mozart used the trombone as a solo instrument in this movement, but a quick perusal of sacred choral works of the pre-classic and baroque periods reveals plenty of precedent for this choice.
OTJ Reviews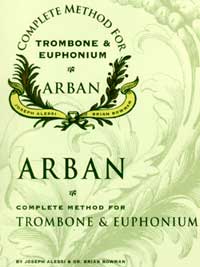 By
John Seidel
• May 09, 2001
In this new edition, published by Encore Music, the comments of Messrs. Alessi and Bowman are presented unencumbered by pre-existing editorial material. Both of these gentlemen bring impeccable credentials to the task, and their comments provide wonderful insights into each of their individual approaches to musical and technical matters.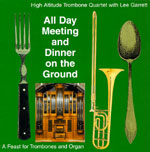 By
John Seidel
• September 19, 2000
This is altogether a fine recording and an excellent representation of the ancient and venerable combination of trombones and organ.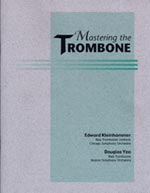 By
John Seidel
• March 01, 1998
I have always regarded Ed Kleinhammer's book, The Art of Trombone Playing , as an indispensable text for the aspiring trombonist. I credit many of the thoughts and exercises that may be gleaned from this excellent guide with contributing in no small way to my own development as a performer and teacher.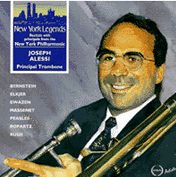 By
John Seidel
• March 01, 1998
One in a series of recordings by Cala Records celebrating first chair players of the New York Philharmonic Orchestra, this CD provides trombone aficianados with plenty of opportunity for a thorough look at the many facets of one of America's premier trombonists.

By
John Seidel
• September 01, 1997
This is an outstanding recording that will appeal not only to trombonists but to the musical public at large. That the Trombone Concerto is included in the package and that it is a Pulitzer Prize winner played beautifully by one of the world's great trombonists can only enhance the cause of the solo trombone generally. We owe a great deal to Christopher Rouse, to Joe Alessi, and to the Colorado Symphony with its fine conductor, Marin Alsop. The least we can do is buy the record.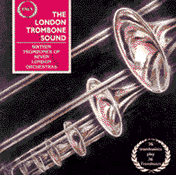 By
John Seidel
• September 01, 1996
Recorded by 16 trombonists drawn from the seven top orchestras in London, this album makes for enjoyable listening for trombone fans of all stripes. The sixteen that comprise the nucleus are joined by rising young London-based jazz trombonist, Richard Edwards on the jazz and rock(!) tunes, and by about 60 other trombonists scrounged from London orchestras, bands, and music schools for the grand finale, a clever arrangement of 76 Trombones for 76 trombones!