OTJ Authors
David Wilken
Dr. David Wilken is Program Director for MusicWorks Asheville, an El Sistema program in Asheville, NC. He earned a bachelors in composition from Illinois Wesleyan University, a masters in jazz studies from DePaul University and a doctorate in trombone from Ball State University. He teaches music at Brevard College. He directs and plays lead trombone with the Asheville Jazz Orchestra and is the conductor of the Land of the Sky Symphonic Band.
OTJ Articles
October 29, 2003

There is perhaps no other brass pedagogue whose teachings are so misunderstood and maligned than as that of Dr. Donald S. Reinhardt and his Pivot System for all brass instruments. Although Reinhardt's term "pivot" has been commonly used by many brass players and teachers, the Pivot System has been unfairly dismissed by brass teachers and players for decades. Today, with the addition of new research into brass playing that replicates Reinhardt's, as well as increased availability of information from former student's of Reinhardt's, there is a renewed interest in the Pivot System and the pedagogical genius of Reinhardt.
April 30, 2002

Good lip flexibility, meaning the ability to change quickly and smoothly between pitches, is an essential ability for any trombonist. This article is designed to help the jazz trombonist, although classical trombonists will find many of the exercises and routines described here helpful for developing all around good lip flexibility.
April 01, 2002

So you want to learn how to improvise jazz. "Where do I begin?" you might ask. You have worked hard to learn to read music, now how do you make it up on the spot? Use this introduction to get started!
January 01, 1998

Because of the extremely fast lines found in Bebop, it seemed impossible to play in this style on the slide trombone. Some trombonists began to play the valve trombone in order to play the difficult lines. However, the most accomplished trombonists of Bebop learned to work with the slide and pushed forward the technical limits of the trombone. By the 1950's trombonists had once again secured their position as innovators of jazz, and continued to pioneer new trends in music.
March 01, 1997

Trombonists enjoyed a prominent role in the jazz ensemble of the swing era. Not only was the trombone often featured as a soloist, but many trombonists formed their own bands and built careers on not only their leadership but also their soloistic prowess.
September 01, 1996

Although the trombone is less often heard as a solo instrument, many legendary performers have left distinctive marks on the history of jazz. Each of these trombonists is indebted to earlier trombonists and other musicians who influenced the styles of jazz trombone. This line of development can be traced from early Dixieland trombonists, such as Kid Ory and Miff Mole to today's original sounding trombonists Ray Anderson and Craig Harris.
OTJ Reviews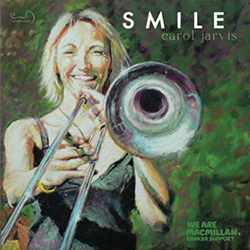 By
David Wilken
• December 09, 2019
This album is remarkable for a number of reasons, notably Jarvis's impeccable trombone playing and the lush, colorful arrangements. Even more impressive is the story that accompanies the circumstances around its creation.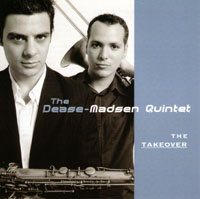 By
David Wilken
• January 12, 2006
Trombonist Michael Dease's and saxophonist Chris Madsen's collaborative effort,
The Takeover
, shows off both musicians equally well as performers and composer/arrangers. After listening to this debut CD it is quite clear why Dease and Madsen are in demand as sidemen for notables like Wynton Marsalis, Jimmy Heath, Wycliffe Gordon and the Lincoln Center Jazz Orchestra.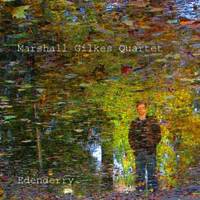 By
David Wilken
• August 04, 2005
Marshall Gilkes's debut solo album,
Edenderry
, will be a welcome addition to any jazz trombone fan's CD collection. his project provides a number of different sides to his musical personality, ranging from straight ahead bebop to contemporary post-bop styles to a refreshing treatment of the Rogers & Hammerstien classic
This Nearly Was Mine
. Overall, this is a very enjoyable CD and we will hopefully be able to look forward to more solo work by Marshall Gilkes in the near future.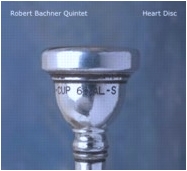 By
David Wilken
• February 04, 2005
Trombonist Robert Bachner is not a well known name among jazz fans in the United States. With his debut CD,
Heart Disc
, American jazz fans will finally have the opportunity to hear Bachner's music without needing to travel to his native Austria. In addition to Bachner's very compelling trombone playing and composition his sidemen all deserve mention as important contributors to
Heart Disc
. Christian Maurer (saxophones), Reinhard Micko (piano), Uli Langthaler (bass), and Christian Salfellner (drums) play very expressively and interact extraordinarily well with each other on this project.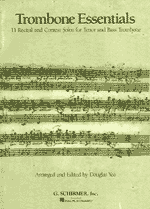 By
David Wilken
• March 01, 2000
Trombone Essentials, 11 Recital and Contest Solos for Tenor and Bass Trombone
, edited by Douglas Yeo, is a well put together collection of new solos specifically arranged for the intermediate trombonist.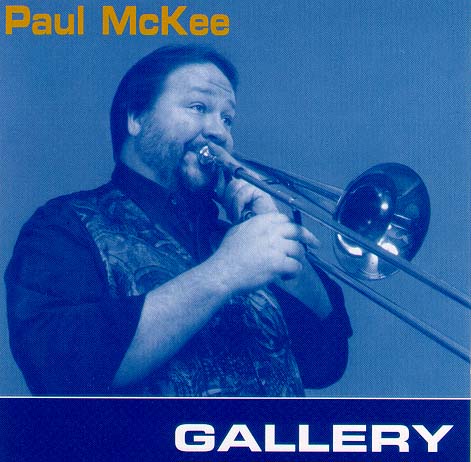 By
David Wilken
• November 15, 1999
McKee's first album as a leader, is a long overdue chance for the listener to not only hear McKee stretch out and play some very well crafted improvisations, but also enjoy McKee's formidable skills as a composer/arranger.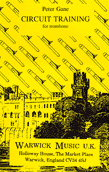 By
David Wilken
• September 01, 1997
A review of Peter Gane's method for young trombonists; published by Warwick Music.