OTJ Authors
Michael Huff
Dr. Michael Huff is currently Instructor of Trumpet at Mississippi State University, a member of the Golden Triangle Brass and serves as principal trumpet with the Starkville Symphony. He is a former member of the U.S. Air Force Band in Washington, D.C., and has performed with the Meridian Symphony, the Rochester Philharmonic, the Virginia Symphony, the Maryland Symphony, the Annapolis Symphony, and the Washington Opera. He holds degrees from the University of Massachusetts, Eastman School of Music and the Catholic University of America.
OTJ Reviews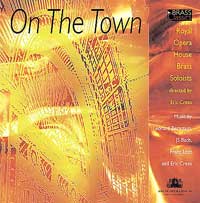 By
Michael Huff
• December 16, 2007
The name of this organization implies that you will hear impressive soloistic brass playing by the members of this group. This is absolutely true, but the ensemble sound, pitch and group dynamics equally match the virtuosic individual playing.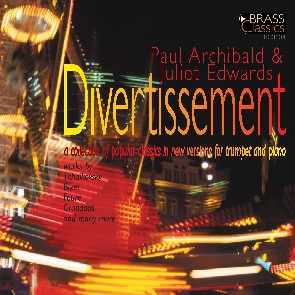 By
Michael Huff
• September 01, 2006
The music on Archibald's CD entitled
Divertissement
was initially intended to expose young performers and listeners to classic melodies by composers of the 19th and 20th centuries. The trumpet playing is powerful, sensitive and executed with a distinctive, beautiful tone. The ensemble between Mr. Archibald and Ms. Edwards is excellent and the duo seems to convey successfully the enjoyment of performing together.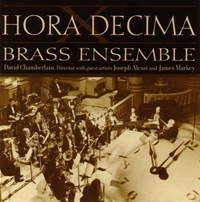 By
Michael Huff
• February 22, 2005
Formed in the early 1990s, the Hora Decima Brass Ensemble began as a monthly workshop experience for brass musicians in the New York City area. The playing on this CD is fantastic, the group seemed to be formed initially for the love of brass music and that enthusiasm comes through in their playing. It equals or surpasses the recordings made by many of the fine brass ensembles in existence today.