OTJ Authors
Kelly Beaman
Kelly Beaman is a trombonist, vocalist, composer, arranger, and producer. Endorsements have included those from producer Peter Graves (Barbra Streisand, Jaco Pastorius) and jazz vocalist Kurt Reichenbach. Kelly holds a Bachelor of Music in Composition from Illinois Wesleyan University, a Master of Jazz Studies from Northern Illinois University, and an MBA from Rollins College. Performances have included those at Madison Square Garden, along the East Coast with the United States Air Force Heritage of America Band, aboard the ships of Carnival Cruise Lines, and at Walt Disney World and Universal Studios in Orlando. Kelly recently added opera to his repertoire as a member of OperaOmaha's production of Gounod's "Faust." Kelly is often asked to provide arrangements and compositions for many professional and educational organizations including the Air Force and Universal Studios. As a teacher, Kelly enjoys working with students of all ages. Some of his educational mentors include Peter Eldridge of the Grammy Award-winning New York Voices, internationally known jazz educator Ronald Carter, and the many fine educators of the University of Nebraska-Omaha where he currently pursues teaching certification.
OTJ Reviews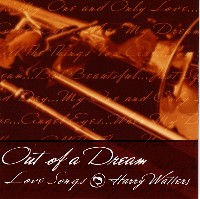 By
Kelly Beaman
• June 18, 2005
In what I believe is his seventh auditory offering as a soloist, Harry Watters chooses a path of romanticism, with nine of the best and most classic Love Songs, as the album is aptly titled. So, put this CD on, light some candles, grab your mate, scatter some sawdust on the hardwood floor (sorry if you have carpeting) and get busy polishing it.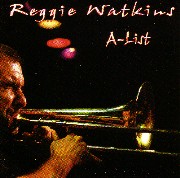 By
Kelly Beaman
• February 22, 2005
It was a pleasure to hear and review this fine freshman production effort by virtuoso trombonist Reggie Watkins, a musician with a full arsenal of tools at his disposal. Even more impressive is his ability to compile a diverse and compelling set of works, produced on the fly over a short 3 day recording schedule, made even more challenging by the level of difficulty of these works.