OTJ Authors
David Vayo
David Vayo teaches composition and contemporary music at Illinois Wesleyan University, where he also coordinates new-music concerts and symposia. He is the recipient of awards and commissions from the John Simon Guggenheim Foundation, the Koussevitzky Music Foundations, and the Barlow Endowment for Music Composition, and his music has been performed throughout the United States as well as in Latin America, Europe and Asia.
OTJ Reviews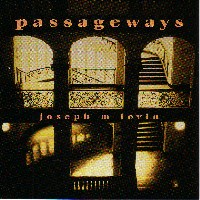 By
David Vayo
• September 14, 2004
This self-produced collection includes three compositions for brass, two for piano, and two for strings; each depicts a scenario described by the composer in the liner notes. When this composer delves most deeply inside himself, he comes up with the finest pearls.