OTJ Authors
Richard Human, Jr.
Richard Human, associate professor of trombone at Mississippi State University, performs across the southeast as a soloist, chamber and orchestral musician. He holds the B.M.Ed. from Augusta State University, the M.M. in trombone performance from Bowling Green State University, and the D.A. in trombone performance and orchestral conducting from Ball State University. His trombone teachers include Arvard Larson, David Vining, Paul Hunt and John Seidel.
At Mississippi State Dr. Human leads the trombone studio teaching weekly lessons and studio classes, directing the MSU Trombone Troupe and coaching brass chamber music. He is co-coordinator of the MSU Brass Seminar, founding trombonist of the Golden Triangle Brass and principal trombonist with the Starkville Symphony Orchestra. He has taught Music Theory I & II, Ear Training I & II and Honors Music Appreciation for the Department of Music. Dr. Human is the founder and developer of the Online Trombone Journal.
OTJ Articles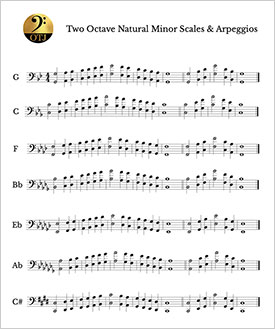 June 14, 2022

After the major scales and arpeggios, the natural minor scales and arpeggios, or Aeolian mode, are the second-most used scales and chords in Western classical music, jazz, and rock. If you have memorized your major scales and arpeggios and know their key signatures, then you already know the natural minor scales and arpeggios!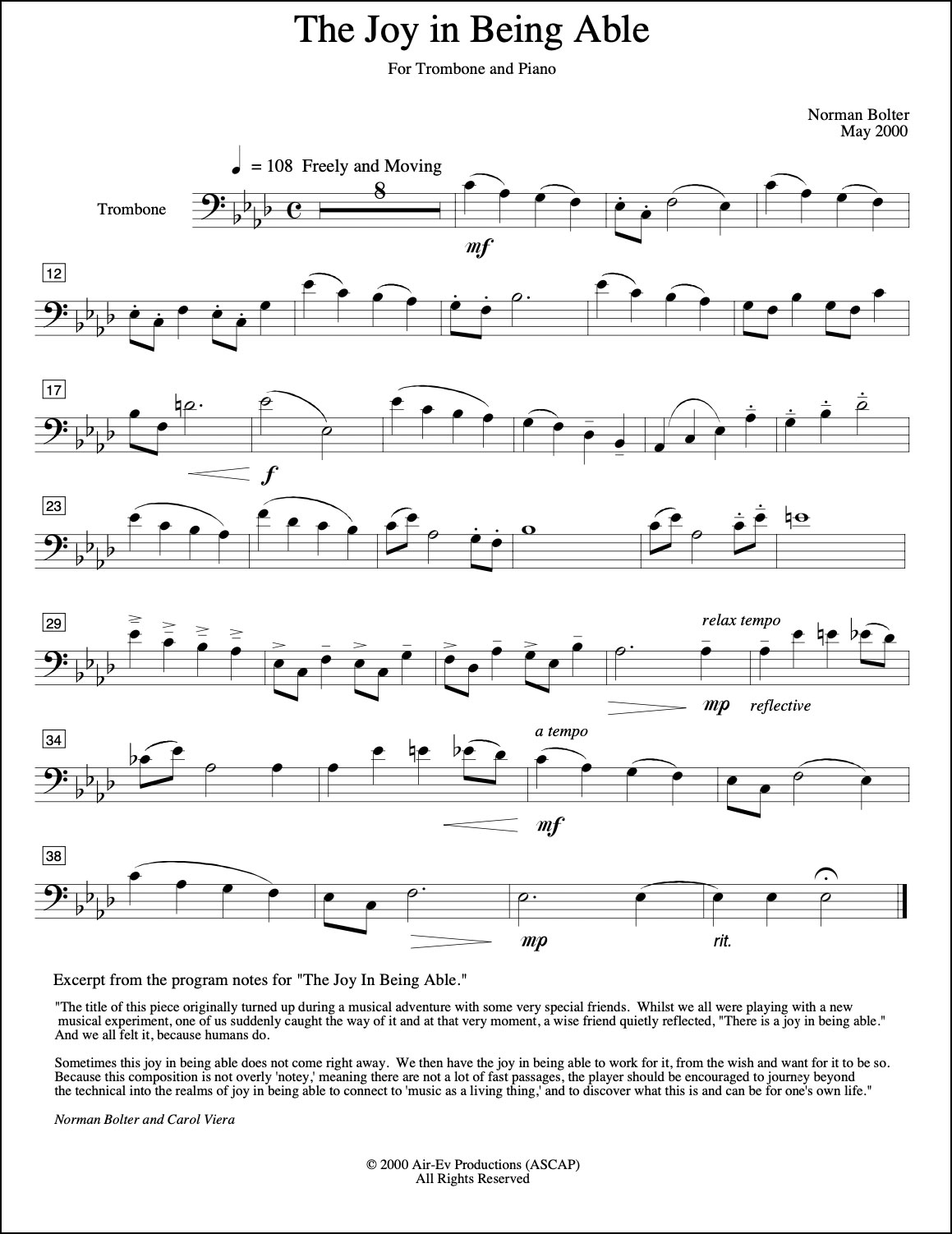 February 07, 2021

Norman Bolter, composer of many striking and meaningful musical works for the trombone, has written this work,
The Joy In Being Able
, specifically for the younger trombonist. This piece is available only here in the "Practice Room" section of the
Online Trombone Journal
.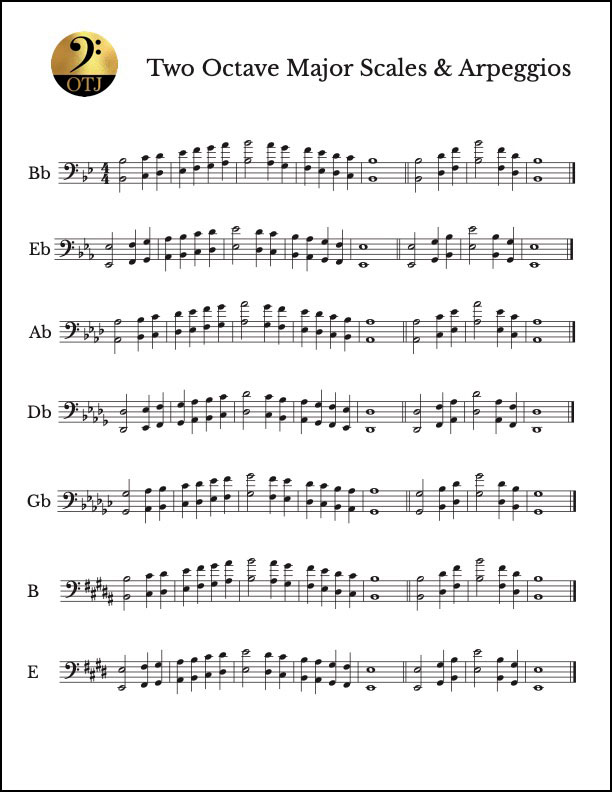 December 24, 2020

As you and your ensemble members improve you will practice and perform more advanced and challenging music. Learning and practicing two octave scales and arpeggios can help you to prepare for these challenges.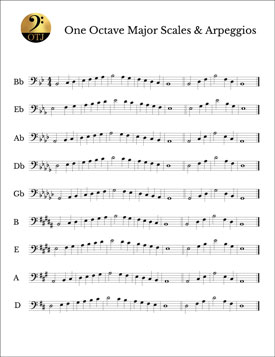 December 08, 2020

If you have spent any time at all learning to play an instrument, you have come across scales and arpeggios. There is a reason for this - they are the foundation to musical technique, and one of the very basic doors we have into the understanding of playing our instruments.
February 16, 2002

If all you know about Abbie Conant is her experiences with the Munich Philhamonic, consider taking a few minutes to learn about the other 99% of this great musician.
April 23, 2001

After a recent battle with pancreatic cancer, John Hill, distinguished Professor Emeritus of Trombone at The University of Iowa, passed away at his home in Iowa City on March 18, 2001. John had served Iowa for 36 years in the trombone studio, and more recently, as Associate Director of the School of Music from 1980-96.
February 01, 1997

Numerous books, articles, and methods have been written concerning important skills for the trombonist such as technique, embouchure, and sight-reading. Another important skill for any musician is the ability to effectively perform with other musicians. In the applied lesson, this skill can be practiced by the study and performance of duets. There is a wide variety of duet literature available to the trombonist in musical styles ranging from the Baroque to the twentieth century and in difficulty levels ranging from beginner to artist-level.
OTJ Reviews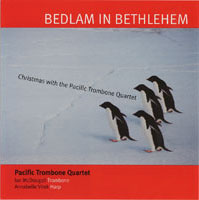 By
Richard Human, Jr.
• December 19, 2003
A recording of Christmas music for trombone quartet and quintet by the Pacific Trombone Quartet and guest artist Ian McDougall and Annabelle Vitek.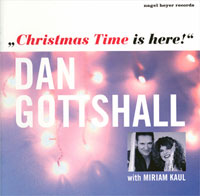 By
Richard Human, Jr.
• December 06, 2003
This is a fun holiday recording by versatile vocalist and trombonist Dan Gottshall.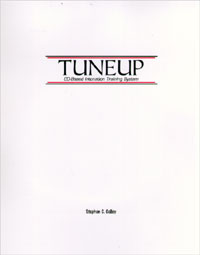 By
Richard Human, Jr.
• September 20, 2001
The philosophy behind Stephen Colley's
TUNEUP
intonation training system is to develop an aural "bootcamp" to help the musician develop improved intonation free of the visual crutch of a chromatic tuner.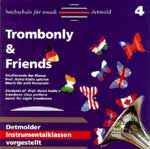 By
Richard Human, Jr.
• October 09, 2000
Trombonly has performed extensively across Europe, including a performance at the 2000 ITF, at which Trombonly was honored with the Emory-Remington award. After listening to this disc, one will realize that this honor is richly deserved.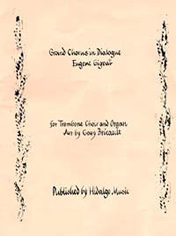 By
Richard Human, Jr.
• September 01, 1998
Arranged for ten-part trombone choir, both of these arrangements by Gary Bricault provide the ensemble and conductor with a number of musical challenges that once met will yield to a satisfying musical experience.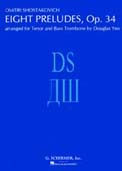 By
Richard Human, Jr.
• January 01, 1998
Without the knowledge that they were originally composed as piano preludes, a close look at these eight short pieces would suggest that they could have originally been written as trombone duets. This is due to the fact that excellent compositions "work" as music in almost any setting; and that Douglas Yeo, bass trombonist of the Boston Symphony, has chosen from the original twenty-four preludes very well.