Interview
Ten Questions With Robin Eubanks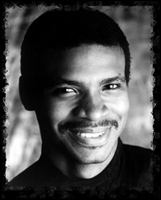 Robin has toured and recorded with such diverse musicians as the Rolling Stones, Talking Heads and Barbra Streisand on her historic 1994 tour. He's performed on several television shows and specials including "The Tonight Show" featuring Jay Leno, "Saturday Night Live," the Grammy Awards and "Motown at the Apollo." He has worked on several projects for Broadway and film.
He has recorded 6 CDs as a leader which have received worldwide critical praise, and he leads his own groups which have toured Europe and Japan. Robin was recently appointed Assistant Professor of Jazz Trombone at the Oberlin College Conservatory of Music. He is on the faculty at the Manhattan School of Music and adjunct faculty at the University of Arts in Philadelphia. He teaches privately in New York and has taught and delivered seminars at universities and colleges throughout the world.
What are your reasons for playing jazz on a large bore, F-attachment trombone? Does this affect how you play in a section with other trombones (i.e., do you avoid the lead chair?)?
I prefer the sound of large bore horns. It's bigger, fatter and darker. I also enjoy playing in the trigger register of the horn. One of my first teachers was a bass trombone player. I play the same size horn regardless of the situation. I played lead in Slide Hampton's Jazz Masters Group and whatever sitution arises on my large bore Yamaha. It's the same size that the symphonic players play lead on, so I don't see a problem with it, at all.
How did you get interested in electronic effects with the trombone? What advice can you give someone wanting to experiment with it?
The first music that I enjoyed was R+B, rock and funk. There weren't too many trombones featured in that music. I played in local funk bands in Philly growing up, and I wanted to play solos but the limitations that I had playing, when I was younger, led me to desiring other sounds. The technology wasn't developed to the point that I could get the sounds that I wanted, using the trombone. In recent years the technological advances have allowed me to get closer to the sounds that I desire when I want to play "electric trombone". My advice to people wanting to experiment is. Learn to play straight acoustic 'bone as well as you can before experimenting. The root to successful experimentation lies in strong fundamentals.
How do you schedule practice time with your busy touring/gigging schedule? What do you do to make the most of what time you do have available?
Good question! Unfortunantely, I went for over 5 years without a good practice schedule. I just did long tones, lip fexibilities, tonguing exercises and scales. Basically, I just did a good warmup. This kept the basics cool and performing did the rest. During that period I was looking for the opportunity to get back to HARD practicing, but couldn't find the time. This year a solution presented itself, in the form of teaching. I started teaching trombone at Oberlin in February. During the lessons, I play during much of the lesson in order to demonstrate things (and to practice). I would play up to 8 hours a days sometimes, just like the days when I would practice with Slide Hampton all day long. So I'm learning as much as the students during the lessons. It's GREAT for me. I hope to take my playing to another level very soon.
Who are some of the musicians who have had the most influence on you as a trombonist and composer?
J. J. Johnson, Slide Hampton, Curtis Fuller and Al Grey have influenced me the most on the trombone. Slide first told me about Christian Lindberg and he has also inspired me, of late. But I think it's important to listen to any instrumentalist that you like. Don't be limited to trombonist. Don't limit yourself at all!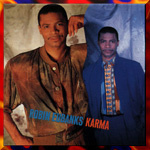 Who are some of your peers that you feel will be remembered as the most important and influential trombonists of today? Why?
Steve Turre, Frank Lacy, Ray Anderson, Conrad Herwig. I respect anyone that can make a living or support a family by playing a trombone. It's not easy, as we all know. These guys have been doing it for a while and they're known around the world for doing it well.
I have heard of a project of yours called The Electric Trombone. What exactly is this and where might I find some recordings?
It's not really an electric trombone. I play the acoustic trombone into a mike that I run through signal processors, like guitarists have been doing for decades. I combine and edit the effects, in order to create the sounds that I like. I don't have any definitive recordings of the electric 'bone yet. I've used it on a couple songs on my CD's, Mental Images and Karma as well as a couple Bobby Previte recordings. There's another good example on my website, an excerpt from a tune called Blues for Jimi.